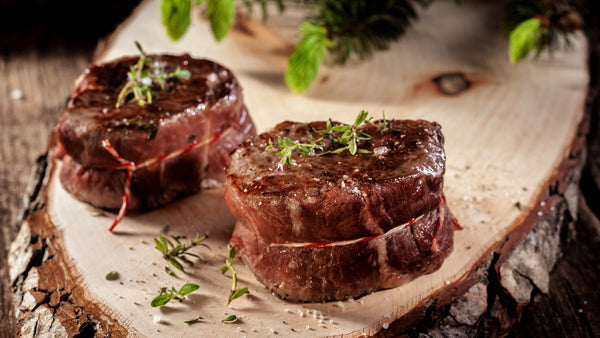 Wild Game Meat - Home Delivered
Buy the finest cuts of Swedish moose, reindeer, deer and wild boar. We deliver quickly and safely to your home anywhere within the EU & Switzerland.
Buy Now
Right now: 20% off on reindeer steak from calf
Every week we present new discount offers for some of our most popular cuts.
See all offers
The fillet is the finest cut of the reindeer. We are both very happy and quite proud to able to...
Learn more
Top quality game meat
We send you the best game meat that is available in the market. The game meat that you can buy are finest cuts that are usually only available at specialty stores or at high-end restaurants.
Our Game Meat
Fast and secure delivery to all of EU
We ship on Mondays, Tuesdays and Wednesdays and in Northern Europe our packages almost always arrive the day after. In Southern Europe the shipping takes 1-3 days. In in those instances, we make sure to include extra cooling so your meat stays shilled all the way to your home.
Read More About Shipping
We are here for you!
We are always here for our customers and we would love to hear from you.
Contact Us
Buy Swedish Game Meat
At Swedish Wild we have moose meat, reindeer meat, and more for sale. We are very proud to say that we hold the best offer of Swedish wild game that you can find online. Among our game meat you can find the finest cuts like fillet and sirloin and also local nordic specialities such as suovas smoked reindeer meat and dried reindeer, all prepared according to ancient old Sami traditions.

We offer fresh meat during hunting season and frozen meat the rest of the year. Besides moose and reindeer meat you can also buy wild boar meat and deer meat from fallow deer. All meat we sell come from animals that have lived completely free their whole life in the Swedish wilderness. We don't sell any game meat from fenced in animals. We also only sell meat from animals that have lived in Sweden and we only work with licensed Swedish wild game butchers. We are very strict with this in order to ensure to offer you only the highest quality game meat there is. Wild game hunting and preparation is highly regulated by the Swedish government. All meat has to be tested by licences veterinarians and declared safe from parasites and diseases. This strict government regulation serves as a quality stamp for the game meat we sell. We deliver your meat fast and safe directly to your home in our specially designed, well isolated, and cooled boxes. All meat is vacuum packed.

We place great emphasise on finding the finest quality game meat that Sweden can offer. For example 90% of our moose meat comes from the very North of Sweden, where the meat is on average 20% heavier compared to moose meat from moose in the south of Sweden. This is due to the fact that northern moose has access to more, and healthier, food during the bright summer months.

We also work closely with local Sami villages to both ensure that our customers get access to the very finset quality reindeer, and also to support local reindeer herding, one of the oldest and most traditional industries in Sweden.